Renewable energy is the central vision and goal of Pavel Podruh: businessman, UNYP alumni, founder and CEO of the Czech Sustainable House company, and now the founder of iBatt.energy, a startup for the development of home battery storage. By fitting powerful, easily-implemented technology into an elegant and affordable design, iBatt uniquely empowers end-users, energy companies and traders on their path to greener energy. The design helps energy systems to achieve higher efficiency, and opens up new possibilities for renewables.
In his late 20s, Pavel graduated from the University of New York in Prague with bachelor's degrees in Business Administration and International Economic Relations. "I finished High School in the US and wanted to continue with the ethos. At that time, I also started to tour with my band here in the Czech Republic intensively. So, UNYP was the win-win scenario for me. I am glad I made this choice." After graduation, Pavel changed his focus to think about his future family, and realized his need to make this world a better place for future generations. Pavel came up with the idea of Český Ostrovní Dům, or Czech Sustainable House, a startup with the mission of building sustainable, technologically advanced homes that could change how people live in the Czech Republic. The dream of many people is an eco-friendly house that produces all its electricity from the sun, stores it in batteries and then uses it. It captures the maximum amount of rainwater to use for flushing toilets, and even for showering (after cleaning). Pavel established the Czech Sustainable House project in 2016, gathering experts from academic and private spheres. The project was intended to accelerate the expansion of buildings to varying degrees of energy self-sufficiency, and the development of cleaner technologies for households.
The Czech Sustainable House project involves university students in its mission every year, as part of the architectural and technological competition under the same name. The task of each year's competition is to design buildings with a specific degree of energy self-sufficiency for a particular plot of land. The project has also started to build a test implementation of two completely energy self-sufficient houses, which will soon be accessible to the public. At the same time, the project helps set up a Green Mortgage with leading partner, Hypoteční banka, to accelerate the construction of houses with the integrated use of renewable resources. Pavel's outstanding contribution to the future of urbanism and sustainability has been recognized in the Czech Republic and abroad; in 2017 he received the Manager of the Year 2017 award (Czech Management Association, category: energy innovation), and the UN Award for Social Responsibility in 2018 (the highest award of the European Commission, category: Innovation in Energy). Last year, he received a prestigious international award, Outstanding Young Person in Japan.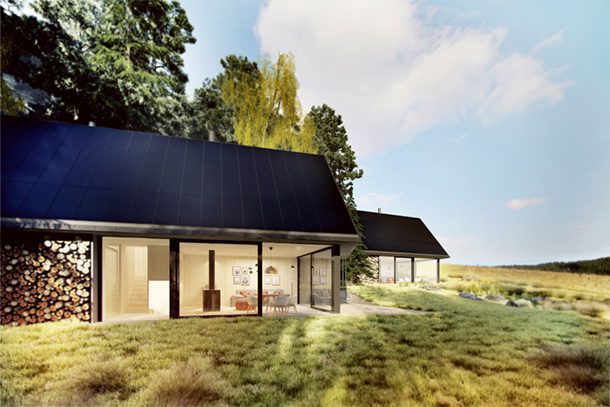 What is the current stage of the Czech Sustainable House project, and what is your strategy for further development?
After four years of R&D, we are currently constructing the first prototype house. It is off the grid and produces all the energy it needs, a significant technical challenge in general. In the future, we will help to develop similar projects through our complex know-how. As a spin-off of the research, we have created a plug-and-play home battery storage startup called iBatt.energy. We are currently scouting around the world for the right partner with whom we will pilot the whole business case, and hopefully take it mainstream. We will see, it might fail, but this path is very exciting.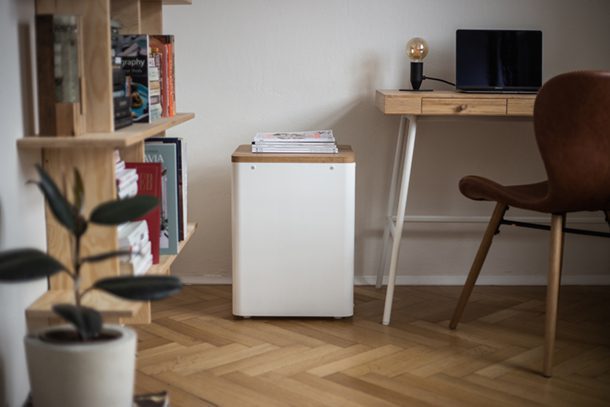 What do you love most about your work, and what is your biggest challenge?
I feel useful. Finding effective ways to transition to sustainable energy is the mission of all of my projects in one way or another. Of course, it involves a lot of trial and error, including technology, which sometimes fails too. Building startups is never an easy path, and it comes with a lot of challenges. But that is life.
What have been the biggest rewards?
This project resonates with the public. It resonates with universities, it resonates with the government, and it resonates with businesses, which is precisely what we are trying to do. We can stick with our mission, and this is one of the biggest rewards.