TOMÁŠ KUBICA – WINNER 2018
Class of 2007 – Business Administration; International & Economic Relations
Tomáš has had an inspirational career path since leaving UNYP with positions at McKinsey & Co, Goldman Sachs and currently KKR, across Prague, London, and now Silicon Valley. Tomáš has been an active member of several prestigious groups such as: World Economic Forum Global Shapers (class of 2012), UK CFA Society, Mensa International. Furthermore, he is a holder of professional certifications from CFA Institute and CAIA Association. After completing his Bachelor´s degree program from SUNY/ESC in Prague (contributing to the curriculum as a teaching assistant for the Business Ethics class), Tomáš pursued to MBA at INSEAD, where he also became a Committee member of the INSEAD Private Equity club. In addition, Tomáš became a generous donator of about hundred books of leading authors to the UNYP Library in 2019.
He has continued to stay part of the UNYP community by serving on the UNYP External Business Advisory Board, preparing a comprehensive report with recommendations for growth and improvement at UNYP, and mentoring a number of students and graduates over the years.
More about the winner:
https://www.unyp.cz/news/alumni-year-continue-important-unyp-tradition/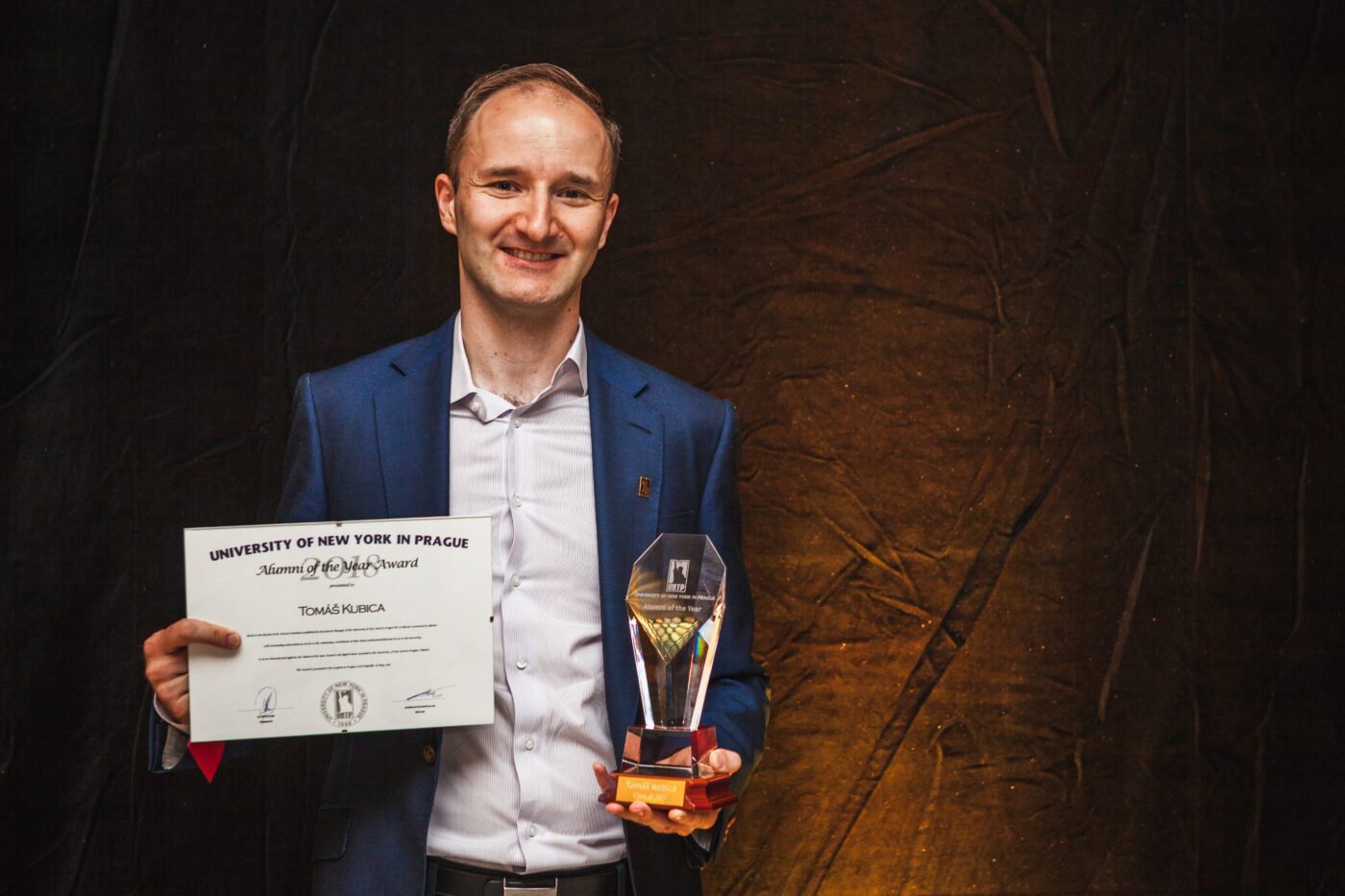 JUWANA JENKINS – WINNER 2019
Class of 2013 – MA in Professional and Business Communication
With over 25 years' experience, Juwana Jenkins is frequently requested to speak in, facilitate and design programs and customized trainings for teams and individuals in the areas of communication, leadership development and personal growth. She has equally profound knowledge in program management (as a creator of professional development courses) and project/team management. Juwana has a strong track record in coaching people to achieve their personal and career goals (holder of a Certificate in Coaching and Mentoring in Management), teaching at numerous universities and working in executive positions with companies and non-profit organizations in Europe, North America and Asia. Throughout her career, Juwana has supported students, not only as an instructor, but also as a manager for an international M.A. in Second Language Learning and Teaching program.
More about the winner:
https://www.unyp.cz/news/unyp-awards-its-second-alumni-year/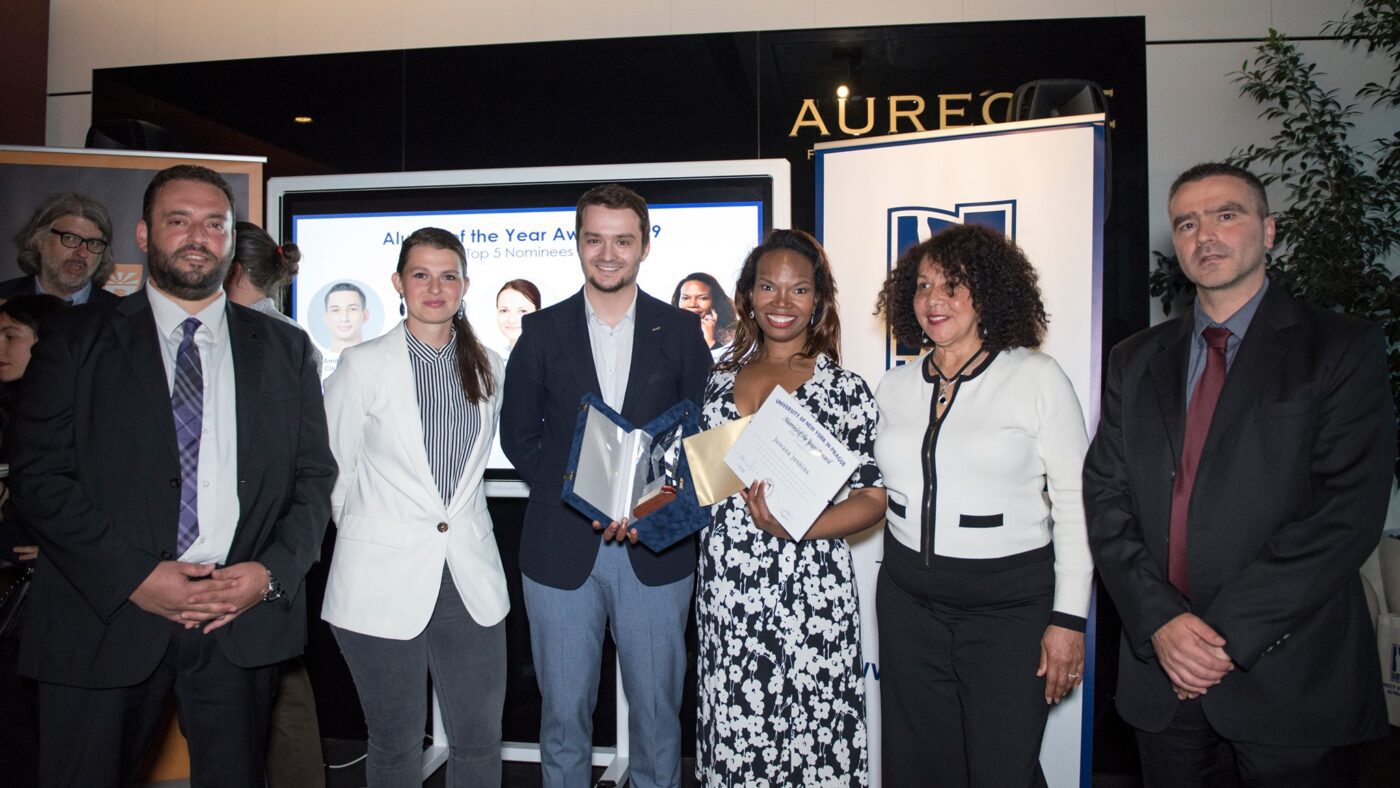 DANAI BAOURAKI – WINNER 2020
Class of 2016 – B.A. and Bc. Communication & Mass Media and Psychology
Class of 2019 – M.A. Strategic Communication
Danai has maintained a close relationship with UNYP since graduating with a double Bachelor degree in 2016 (B.A. and Bc. Communication and Mass Media) and with a Master degree in Strategic Communication in 2019. She has consistently represented UNYP at university fairs, participated as a member of Student Council (Vice-President position) and organized and hosted MUNYP conferences, as well as the 4th International High School Model United Nations Conference 2020 in Prague for more than 100 students from various countries around the world. In 2018, Danai began a very successful brand campaign at Unilever where she also organized the Unilever CRSR Internal Conference for 350 people. Nowadays, she is building up a career as a Brand manager at Maspex. Danai is a prime example of a proud, smart and hard-working alumna.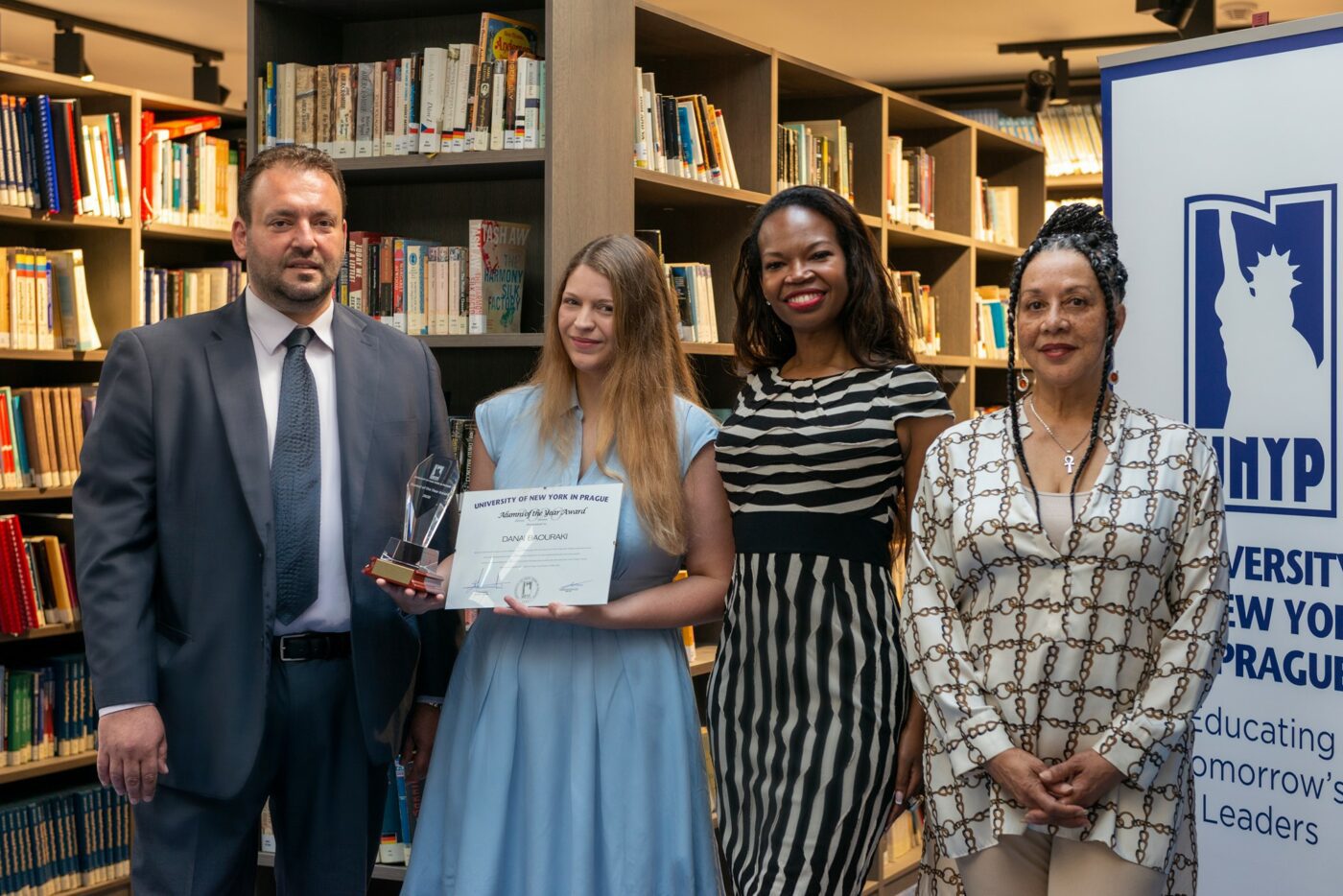 PAVEL BYKOV – WINNER 2021
Class of 2011 – MBA MIS
Pavel has completed MBA program in IT in 2011. During his studies he absorbed not only the practical and very useful information but also built up his confidence which led him to pursue his project in 2015. Pavel founded his startup from a need that he realized in his previous work and as he says – used the learnings and inspiration gained at UNYP to the fullest. As a network architect, he found that the solutions available on the market could not provide a comprehensive view of the entire network infrastructure well enough to reveal various risks. That's why he founded IP Fabric, software for predictive analysis and network infrastructure security, in his garage five years ago. They sell solutions to the largest companies in the world and constantly grow revenue. Pavel currently employs 40 people. IP Fabric has all the prerequisites for global success, while pioneering a new market category with very little competition. However, Pavel has not closed the door at UNYP with his MBA diploma. He keeps coming back not only as a regular guest speaker in lectures but also for professional mentoring.
More about the winner:
https://www.unyp.cz/news/pavel-bykov-becomes-alumni-year-2021/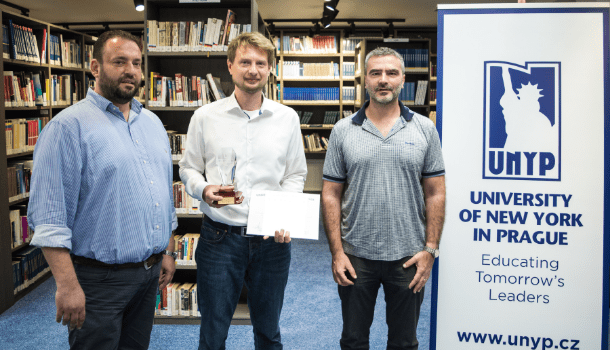 Jeffrey  Alan  Medeiros – WINNER 2022
Class of 2012 – Master of Business Administration: 
About the winner: 
Jeff is always keen to share his experiences, and with this in mind, he continues to pass down his professional wisdom by teaching several courses at UNYP. Jeff lives by the motto "If I can do it, anyone can," which he believes is a message that needs to be presented to students in order to help them find their own success.
Jeff is the co-founder of Keastone, which is working towards developing an All-In-One software platform to help bring sanity to what has become a chaotic digital world.